DELONGHI Air purifier AC 75 White
Online Price
€ 150.00
Retail Price € 159.00
Product information
Find more about DELONGHI Air purifier AC 75 White
Dimensions (wxdxh cm): 43.0X40.5x13.8
Activated carbon filter: ✓
Airflow (m³/h): 40-80-140
Filtration levels: 3
Ionizer: ✓
Noise level min-max (dB(A)): 30-40
Speeds: 25
Suitable for rooms up to (m²): 25
Timer (min): 1 - 3 hr
Why to buy Delonghi AC 75 Air purifier (DLAC75) - White :
The Intelligent Air Purifier For Your Unique Style
The next generation of the Sense, the BDelonghi DLAC75, combines cutting-edge technology with sleek design and environmentally friendly credentials.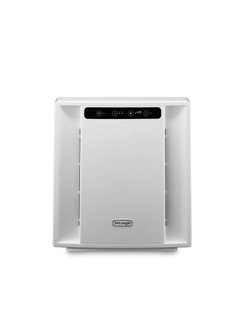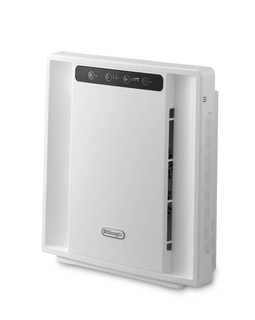 The air quality outdoor varies and depends on things such as emissions from industries and traffic exhaust. But indoor air can be two to five times – and sometimes up to 100 times – more polluted than the air outside. A Delonghi DLAC75 purifier can go a long way toward helping you breathe healthier.
IONIZER
The IONIZER neutralizes the particles of dust, pollen and smoke contained in the air for more fresh air.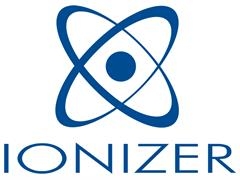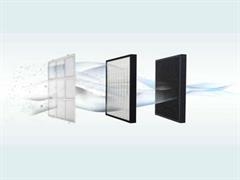 Delonghi DLAC75 HEPASilent filtration process captures 99.97% of airborne particles down to 0.1 micron in size. HEPASilent technology unites the best in electrostatic and mechanical filtration. Its revolutionary combination of advanced filter media and an encapsulated ion particle charging chamber ensures that your Delonghi DLAC75 purifier delivers results far superior than either mechanical or electrostatic technology alone.