KENWOOD KVL8470S CHEF XL TITANIUM Food Process 1700W Silver
Online Price
€ 950.00
Retail Price € 999.00
Product information
Find more about KENWOOD KVL8470S CHEF XL TITANIUM Food Process 1700W Silver
Kenwood KVL8470S Chef XL Titanium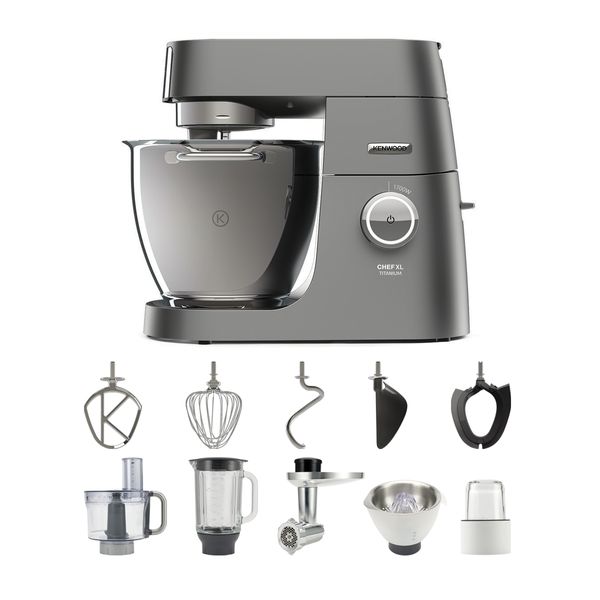 Kenwood KVL8470S Chef XL Titanium Kitchen Machine: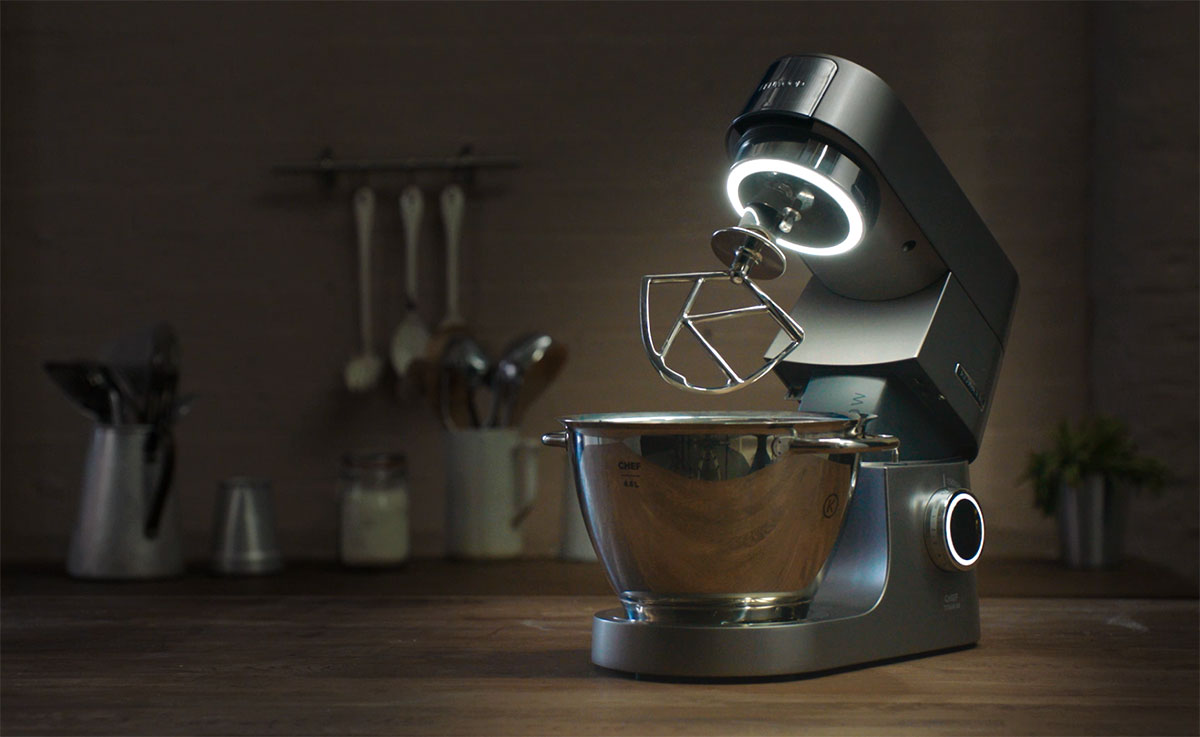 Power to Inspire
Whether you are experimenting with a recipe for the first time or making a dish that you know well, Chef XL Titanium Kitchen helps those who love cooking like you to make perfect dishes quickly and easily.
All the convenience in your hands
The Chef XL Titanium Kitchen Machine comes with SYSTEMPRO stainless steel stirrers, allowing you to mix, beat or fold safely. The wrap function allows you to mix materials carefully without losing the air mixture, while variable speeds give you total control.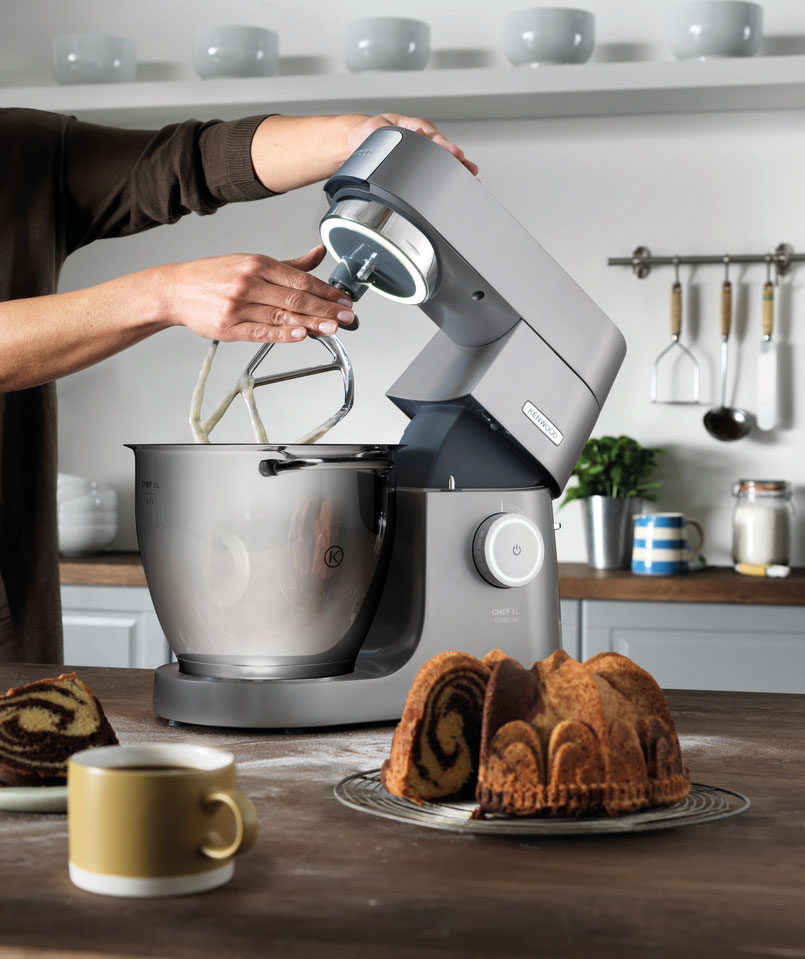 Powerful 1700W motor
Planetary shaker movement for excellent results while maintaining speed even in hard pastries.




Electronic speed control with illumination
Lighting in the bin for even better control! It features variable speeds, Pulse & Fold function and on / off button.
Tasty creations with the Kenwood Chef XL Titanium:
Stirrers - Inside the pack
K. shaker
Unlike other stirrers, Mixer K reaches all parts of the bowl to achieve better mixing. You can use it to make delicious cakes, meatballs, mashed potatoes, a mix of cookies and sweets.
Beater
Clever balloon design helps Chefs mix everything from a single egg white to 12 at the same time. It is designed to give greater volume by making the mixture lighter and fluffier.
Yeast hook
The planetary movement of the stirrers combined with the design of the dough hook distribute the yeast evenly in the dough, 'stretching' the gluten and giving the bread more volume.
Flexi shaker
Ideal for creamy blends. With its clever design, it picks up all the leftovers from the bowl walls, mixing the whole mix without loss.
Stir gently
Create lightweight mousse, fluffy or macaroni fluff with the unique light agitator, a unique tool that allows you to quickly and easily mix light materials into your mix by creating fluffy blends at a time.
Accessories - Inside the package
6.7lt bucket
High-capacity stainless steel, illumination in the bucket and handles. It features an easy-adjustable bowl lid that protects against splash, with a large nozzle for adding materials.
Glass blender
Thermo Resist 1.6 liter glass blender with special glass jar resistant to strong temperature changes.
Mincer
Mince 3 tray and sausage and kebab accessory to make homemade minced meat as you prefer for tasty burgers and many other recipes.
Lemonsqueezer
Ideal for spinning all kinds of citrus fruits in one go.
Cutter / Scraper
Cutter / grater for slicing and rubbing vegetables, fruits, cheeses and many other foods.
Spice Grinder
A great little piece of cutting, milling, grinding and mixing small portions of food. Ideal for baby foods, spices, coffee, marinades, sauces, puree, herbs and nuts.
Specifications
Device Type
Kitchen machine
Stirrers
Whip, Stirrer, Yeast Hook, Flexible End Stirrer
Extra Accessories
Reacher, Meat Machine, Cutter / Grater, Spice Mill
Recommended for
Domestic use
Furthermore
Set of accessories and lighting in the bin, Cable storage
Supplier Guarantee
2 years